If you're just getting interested in gardening─or just planting your winter garden─salad greens are a good way to go. They don't take up much space and grow fast, letting you enjoy your first salad within a month.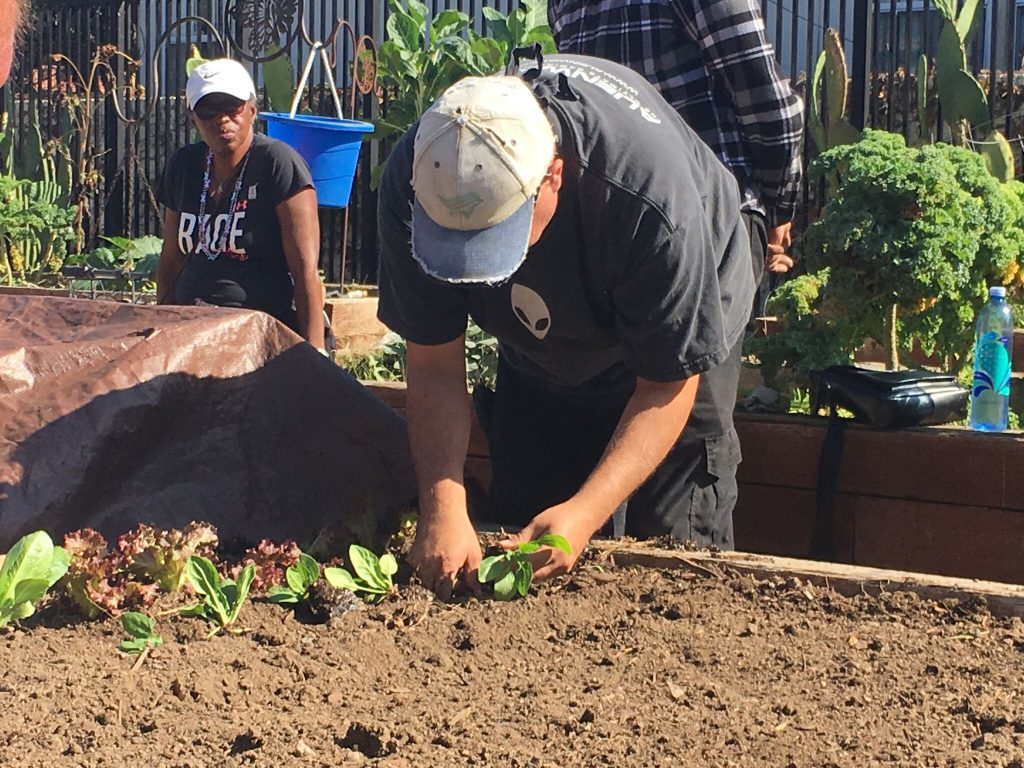 "It's just a good way to get started," said Long Beach Organic Garden Director Joe Corso at the Salad Garden Class at Grace Park Community Garden in North Long Beach.
After preparing the soil with manure and compost, just select your seedlings or seeds and put them in the ground once the weather cools off. Lettuce and other greens are sensitive to strong sun and can bolt or wither if the temperature is too high.
One of the joys of salad gardens is the variety of greens and other vegetables you can plant─from lettuce, spinach, and kale to more exotic salad additions, such as endive, arugula, kohlrabi, mustard greens and watercress.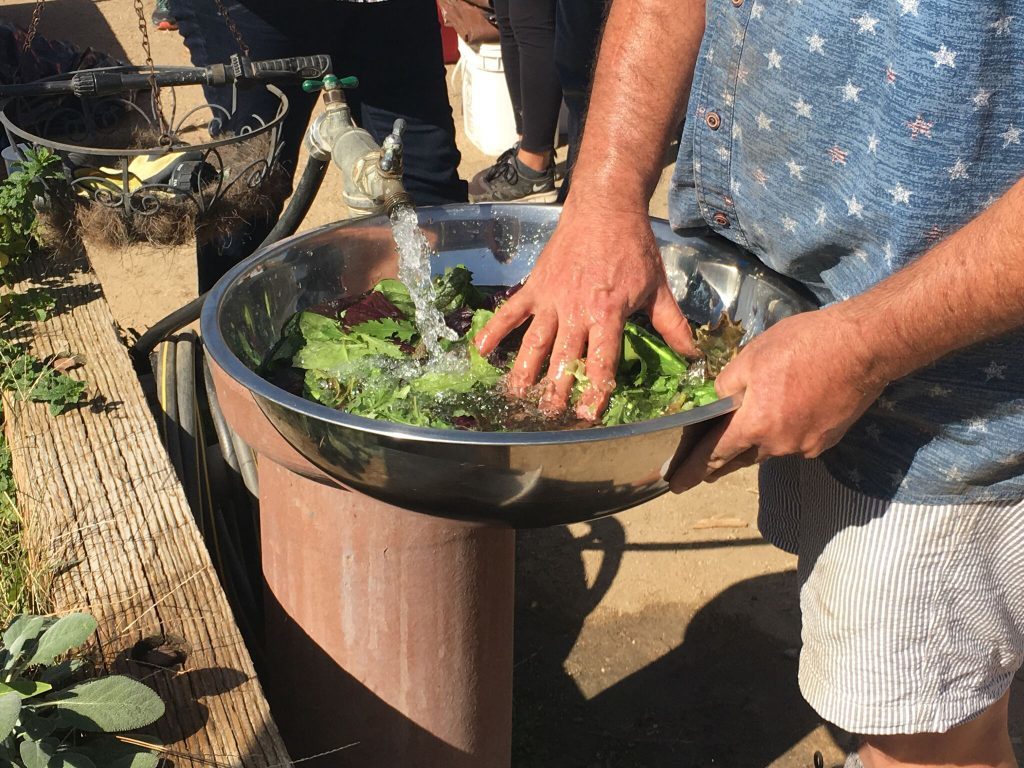 Leaf lettuce is easier to grow than heads of lettuce. And the leaves can be harvested one at a time, leaving the plant to continue growing.
The sweet and slightly peppery watercress is gaining a reputation as "the new kale" for its high nutritional content, but must be grown in water. However, its cruciferous cousin, upland cress, can be grown in dirt.
Radishes and onions round out the traditional salad garden. Onion sets will produce both green onions and whole onions, while bunching onions will just produce greens. But both taste exquisite when freshly picked.
"It's like getting a chord instead of a note," said Corso, who is also a chef.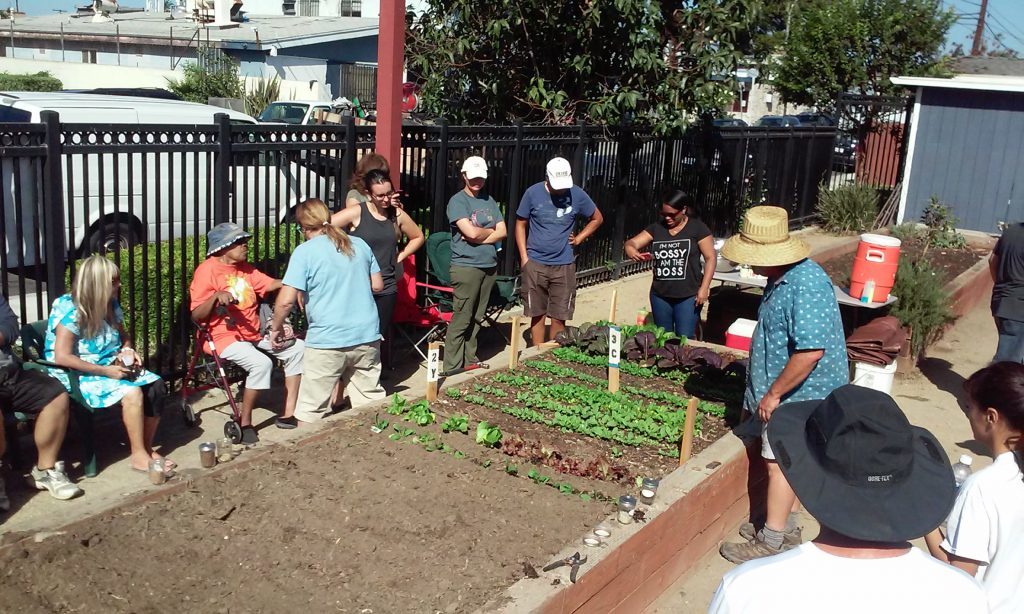 Corso also shared a few tricks to maximize space. He suggests planting quick-growing radish and arugula seeds in between the rows of other seedlings, since they won't be there too long.
Radishes and greens grown from seed must be thinned. But Corso suggests adding the thinnings to your salad for extra taste.
Corso not only demonstrated how to plant a salad garden from scratch, but took the wraps off a salad garden planted last month. And if you need dressing for those greens, you don't have to rely on store-bought dressing, said Corso. It's easy enough to make your own with oil, vinegar, mustard, salt, and dried herbs.
The Oct. 21 Salad Garden Class was one in an occasional series sponsored by LBO at their community gardens. The classes are free, however donations to LBO are always appreciated.
- Margo McCall