This time of year, with our favorite varieties ripening on the vine, you can never have too many recipes for tomatoes.
Luckily, the most popular summer crop is also the most versatile. Tomatoes can be roasted, grilled, added to salads, made into sauce, stacked with basil and mozzarella for caprese, and even sun-dried.
During the LBO Cooks demo in early July, garden director Joe Corso and his culinary partner Amanda Aiton added to the list of possibilities with four recipes.
First off was TV personality Jamie Deen's recipe for Tomato Gazpacho. Just toss 2 pounds of tomatoes, along with cucumber, garlic, orange bell pepper, shallots, olive oil, sherry vinegar and salt and pepper into a blender and you have what one garden member called "a tomato smoothie," a refreshing and nutritious soup for these warm summer days.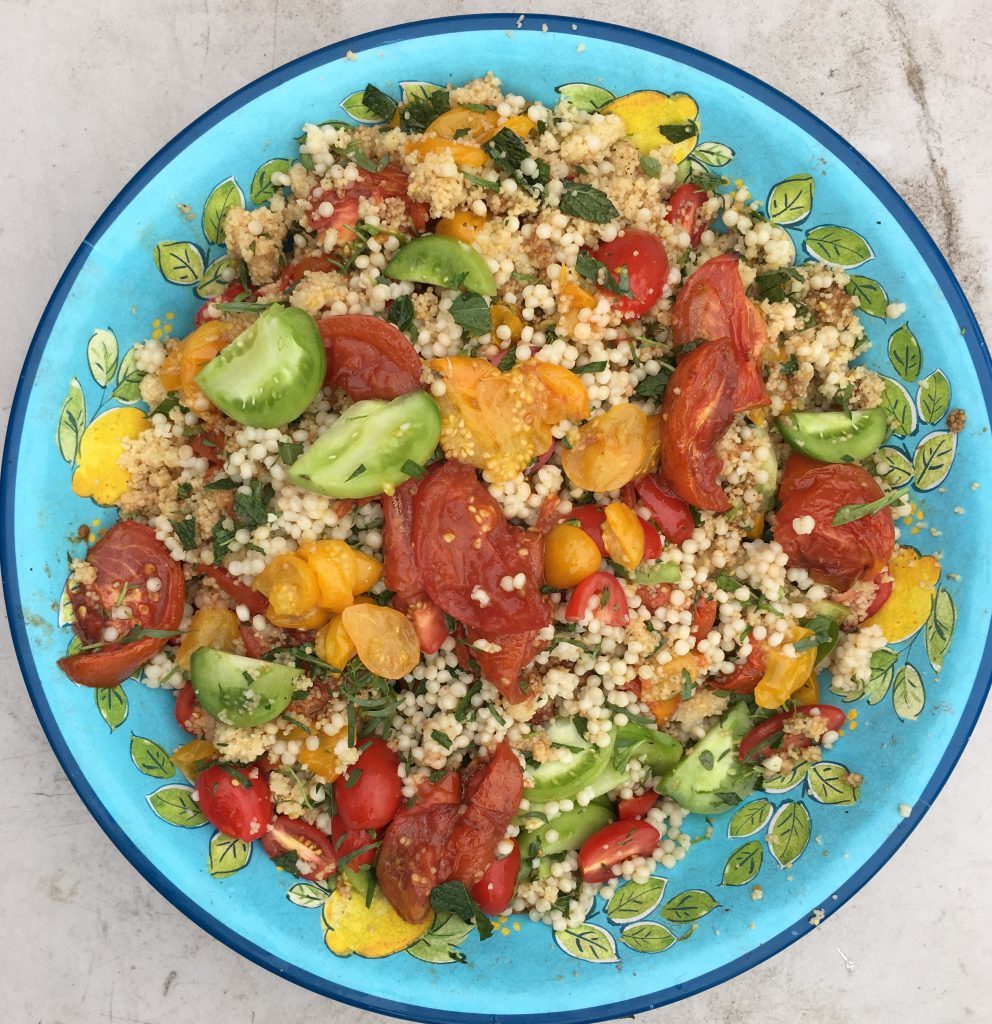 A little more playful is Israeli-British chef Yotam Ottolenghi's Tomato Party, a colorful and herb-infused couscous dish perfect for summer entertaining. Featuring two kinds of couscous–regular and Israeli–and four types of tomatoes–yellow and red cherry, green, and roasted vine-ripened–the recipe also includes tarragon, garlic, oregano, and mint. Layer everything up and it's a party.
A Tomato Galette from Midwest Living features a filling of heirloom tomatoes, thyme, basil, and goat cheese. And a Conchiglie with Tomato, Mozzarella, and Fresh Herbs makes use of plum tomatoes.
Read the full recipes here to expand your tomato repertoire: LBO-COOKS-Tomato-Recipes.pdf
LBO holds cooking demos at the Zaferia Junction Community Garden each quarter, open to all members.
- Margo McCall