The nondescript strip of land beside a Long Beach upholstery shop has grown organic produce to feed employees, support a farm stand, and supply local chefs. On Monday, as part of the MLK Day of Service, dozens of volunteers were helping realize a plan for its latest incarnation–a garden to help heal Cambodian refugees and teach children about agriculture.
One of 1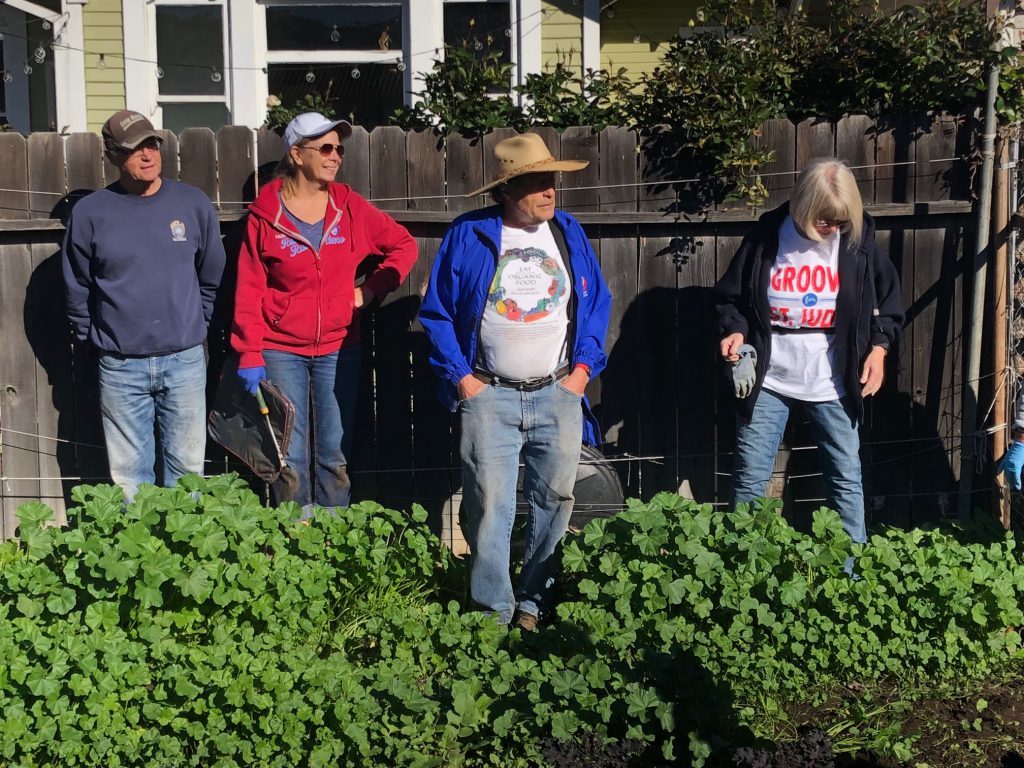 Charles Moore, second from right, and volunteers.6 Leadership Long Beach projects for the MLK Day of Service, cleanup of the Gladys Avenue Urban Farm attracted nearly 40 volunteers, including some from Long Beach Organic.
LBO founder and oceanographer Charles Moore said he began planting organic produce on the property in 1985, before it was widely available in grocery stores. He fed employees who worked for his adjacent upholstery shop, supplied the Long Beach Food Coop, and provided fresh vegetables for Chef Paul Buchanan of Primal Alchemy.
The property is now managed by the MAYE Center, a nearby nonprofit dedicated to helping Cambodian refugees and teaching children about agriculture. Moore on Monday was supervising volunteers to turn the MAYE Center's design into a reality. "This is the kind of urban growth I really believe in," he said.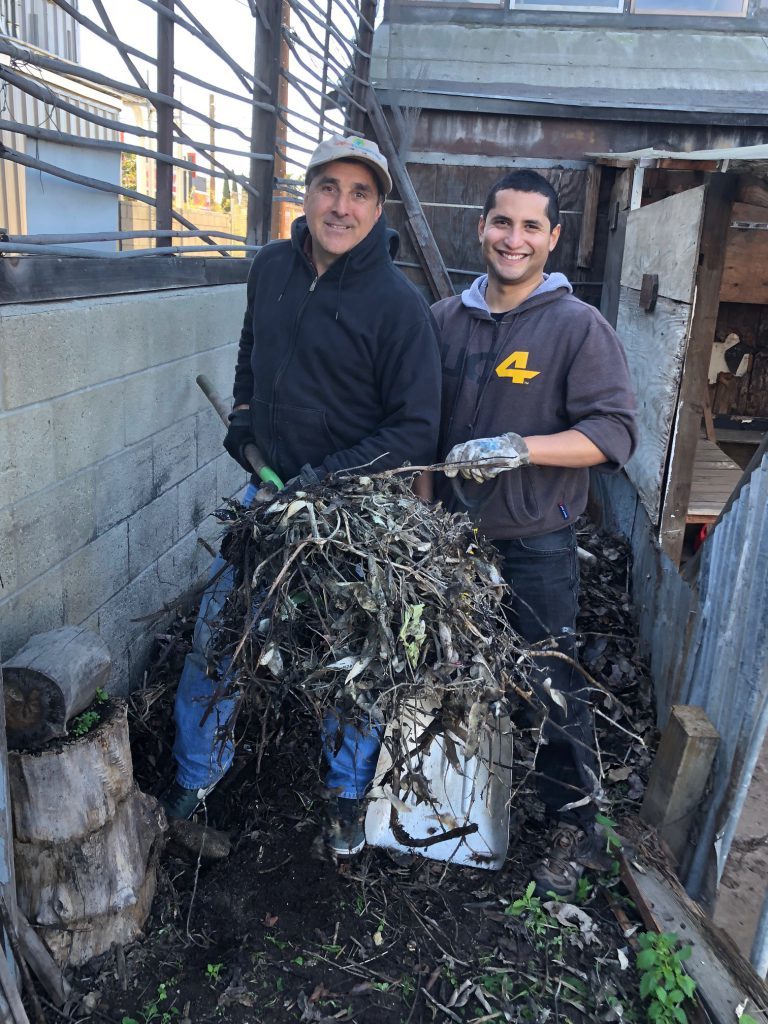 Volunteers Mark Haprov, left, and Wilfredo Rodezno.
The volunteers, including many families, pulled weeds, moved earth, and spread gravel for pathways.
"We need to get it back in order," said Mark Haprov, who has turned his entire front yard into an urban garden. "My goal is to do this all over the city. It's cool to share what you have and get involved in the community."
Wilfredo Rodezno drove from El Segundo to participate. Now that he's secured his dream job as a data scientist, Rodezno is focusing on volunteering. "I feel I need to give back to the community," he said.
Heather Kern, founder of the MADE by Millworks retail space in downtown Long Beach, said she tries to support community efforts. "I always want to be community engaged and community involved," she said.
– Margo McCall